Making the Philippines safer, one alarm at a time.
Over 10,000 customers feel safer
This will keep me company while walking alone at night as well for travel and home use.👍🏽 Thanks bella!

I bought a bunch of these for my office staff and for myself. I am so at ease that my girls have some sort of defensive device wherever they go. This definitely comes in handy especially during these times. Thank you BellaPH! :)

I bought the 3-pack so I don't forget about transferring it between bags. One is attached to my daily carry handbag so that if I have to be somewhere alone, I am secure that I have an additional safety tool. The other one is attached to my waist bag for walking my dog. My village is safe to walk my dog. However, I use the We Are Bella to distract my dog or other dogs if they are about to charge at us. The third one will be used for my travel carry-on.

I bought two Bella alarms for me and my sister just before we travelled back to our province (after long time) ast July and it was so timely because since we got back to Manila, news about kidnappings and missing persons were everywhere. :( This makes me feel much safer and even just a little more at ease knowing I gave one to my younger sister because she'll be attending face-to-face classes soon and we won't be able to always pick her up or drop her off due to work. I almost used this once, just a few days ago I felt like I was being followed to my parking spot in a mall. Thank God nothing else happened after a family group got between me and the person I was sure was following me and I got to my car and also got home safe. I felt so terrified but I'm glad I always have Bella now with me. I've never been this happy purchasing something and at the same time PRAYING that we would never have to use it huhu. Thank you for this initiative, Bella!! And please please keep safe to everyone out there!! 🥺

I ordered it for myself but my son liked it so I gave it to him. Yes, for my only son/child. As a freshman college student and not yet very familiar with the environment going to and from his apartment, it's good that he can use this to catch some attention as his self defense. I'll order again. tnx Bella!

It exceeded my expectation and honestly I am more confident traveling alone. Staying alone inside my home knowing that I have this device & walking alone any given time. It felt empowering in a way that I have the capability to give signals for emergencies. This device is a game changer for every Filipina out there and having this device, I know I have power over any situation. ;)

Knowing this alarm makes it easier for me to be heard or noticed in times of distress really puts my mind at ease. I definitely feel safer, especially when I'm alone or out late from errands/work. Since we're an all-girls household, I also love how I can use this alarm at home, just in case, too. Excited for your future models & products! 💕
FEEL SAFE & EMPOWERED
1 in 4 women in the Philippines will suffer from some form of sexual assault in their lifetime. Bella is here to change that.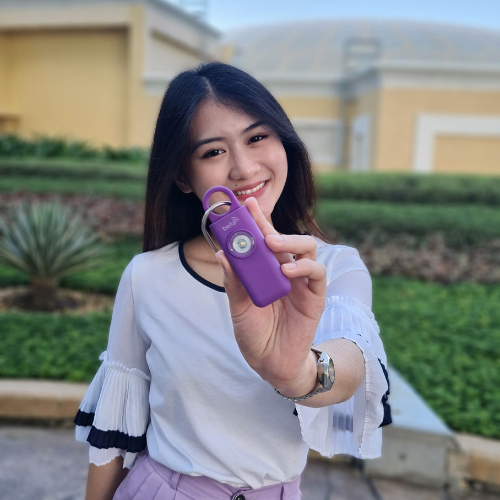 Supporting Women & Children
At Bella, we donate a % of profits to charitable causes. Every purchase helps us continue our support.
Be part of the change
The Bella Personal Safety Alarm
Regular price
₱999
now
Sale price
₱999
Unit price
per
Sale
Sold out
Designed to deter an attacker and make you feel safe and secure, Bella features a LOUD 130db siren and a 200-lumen strobing LED light.
View full details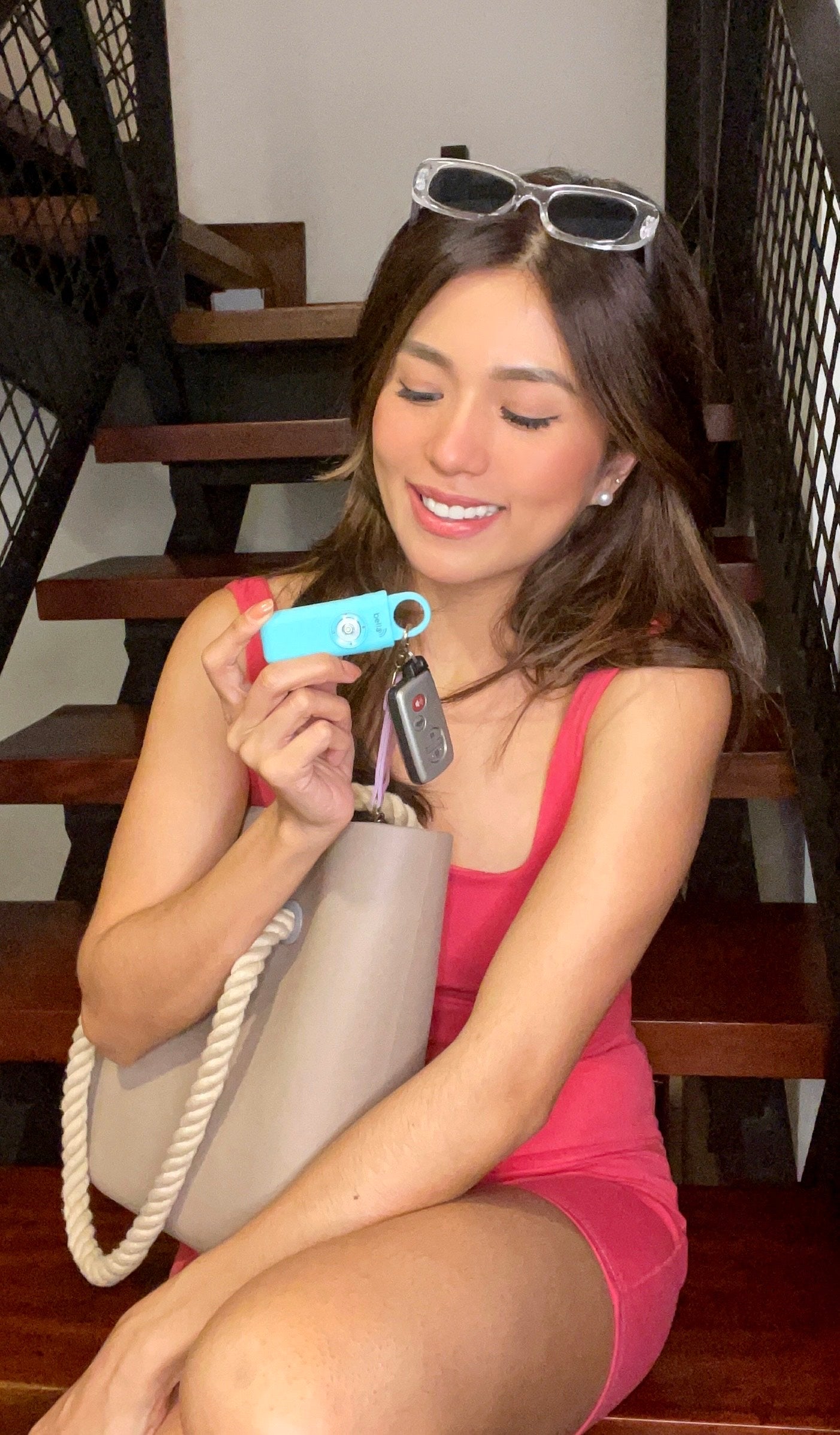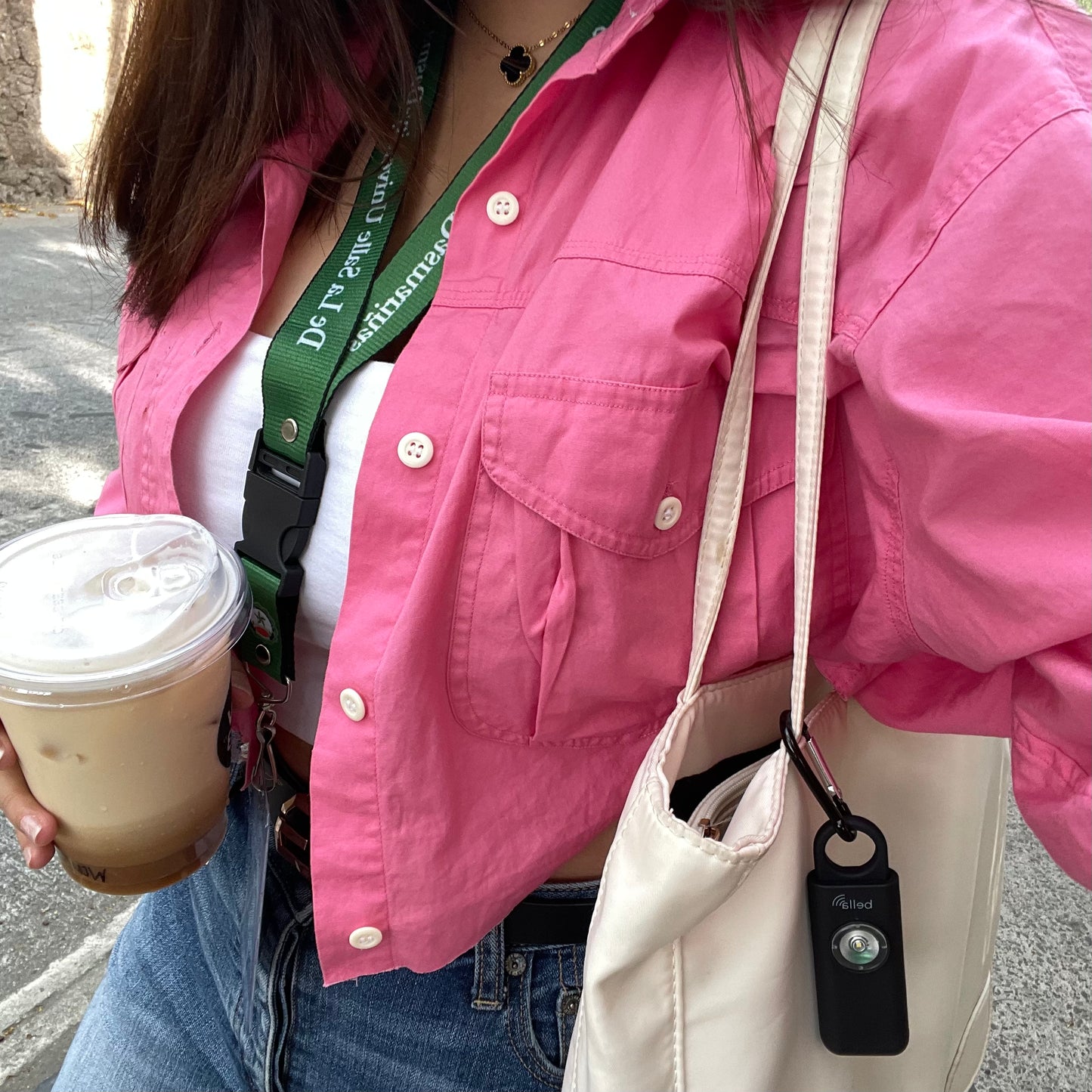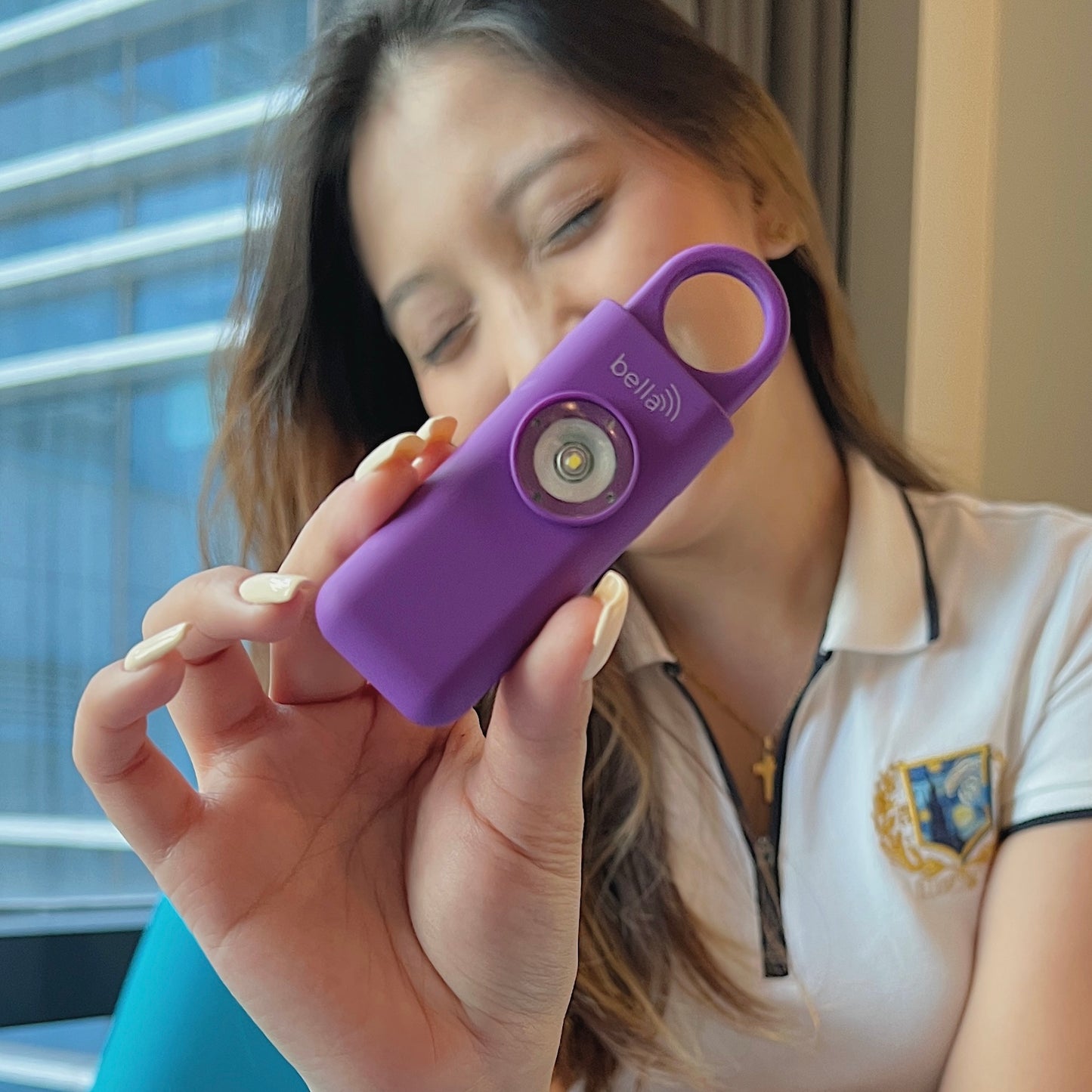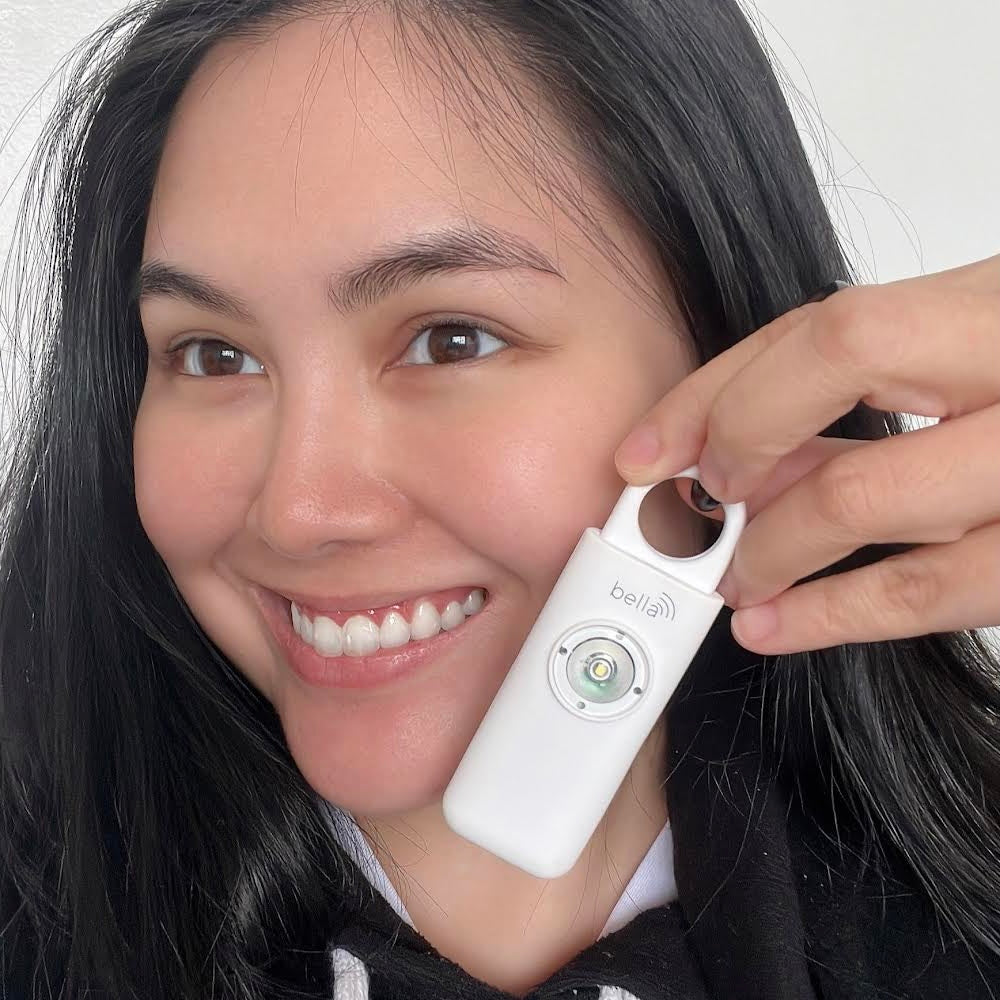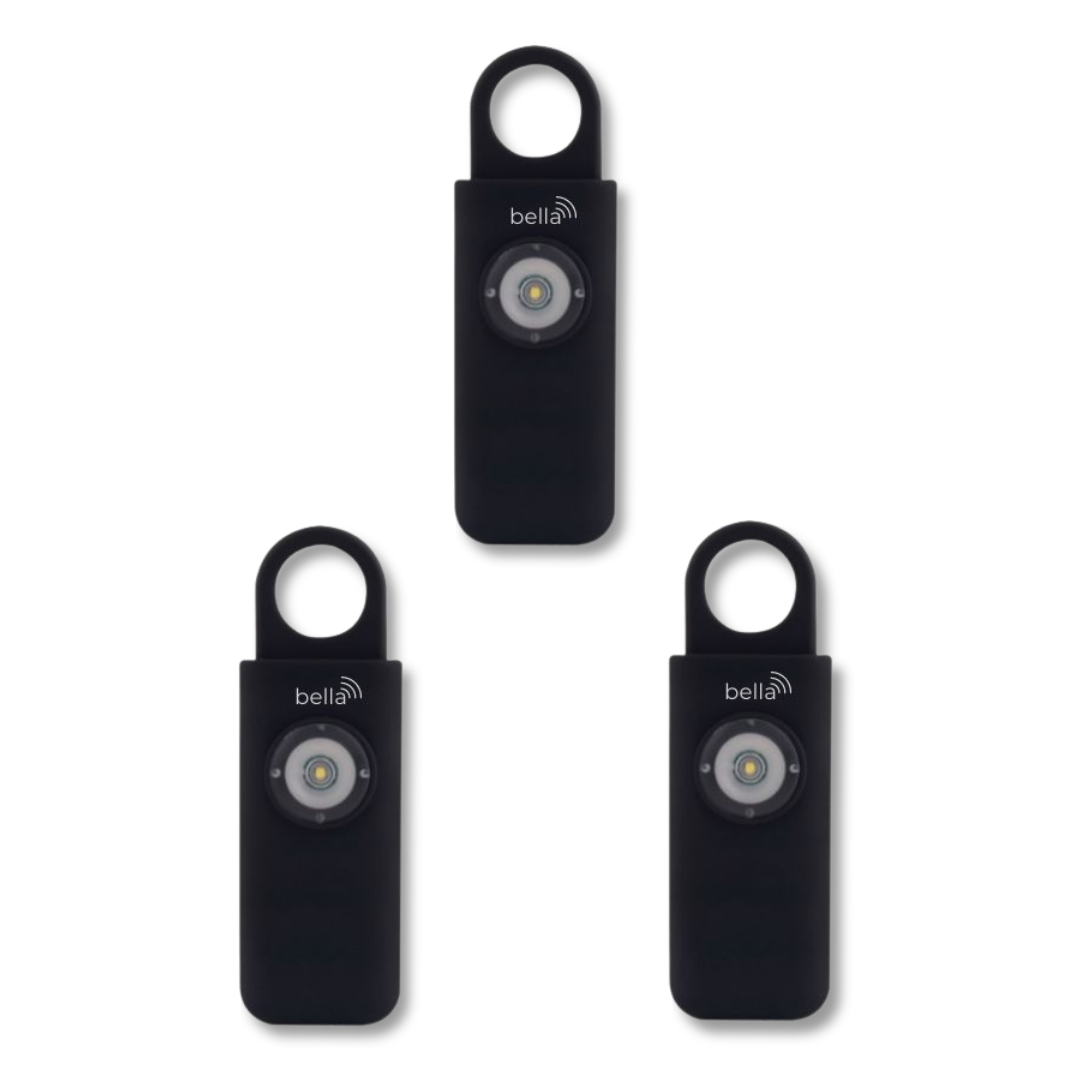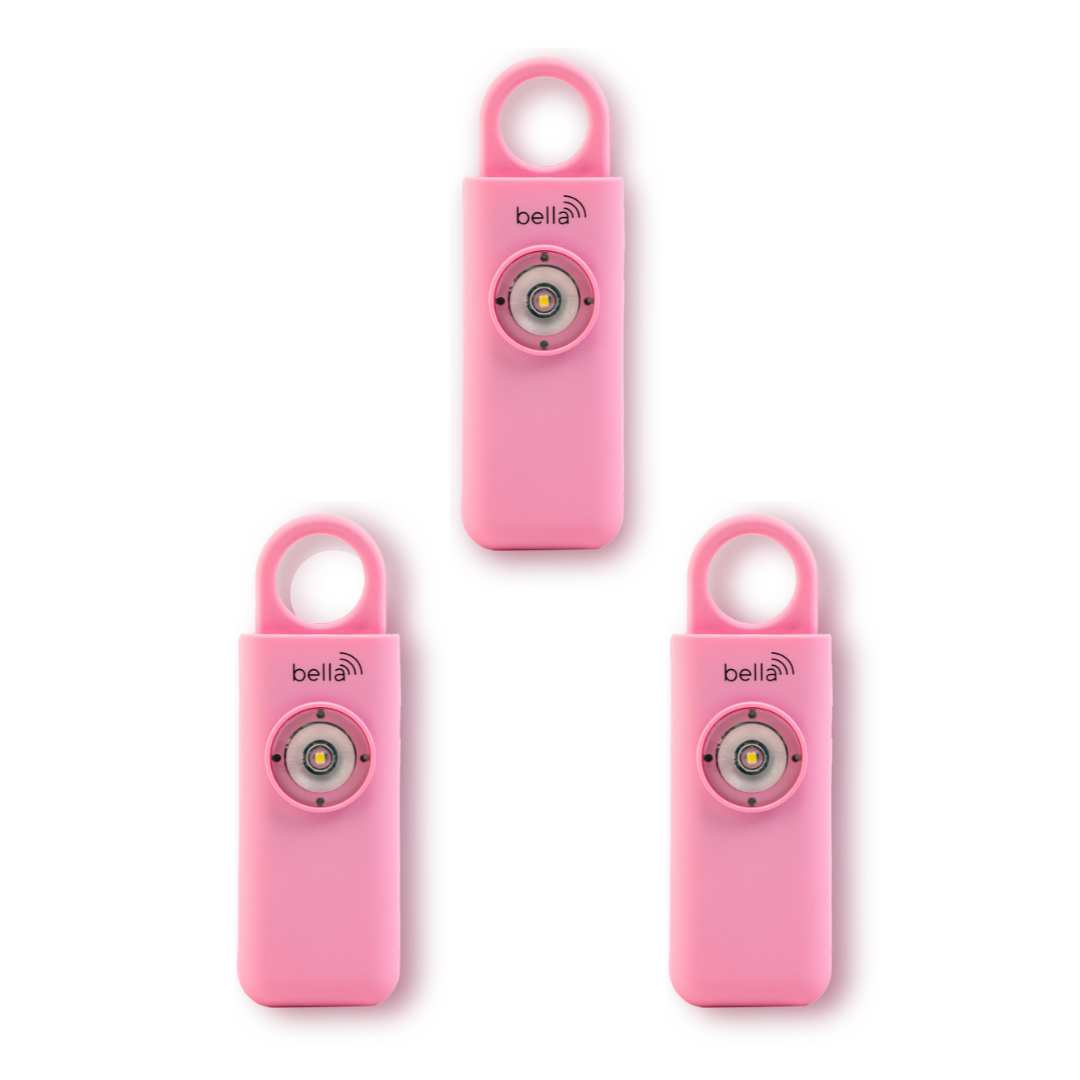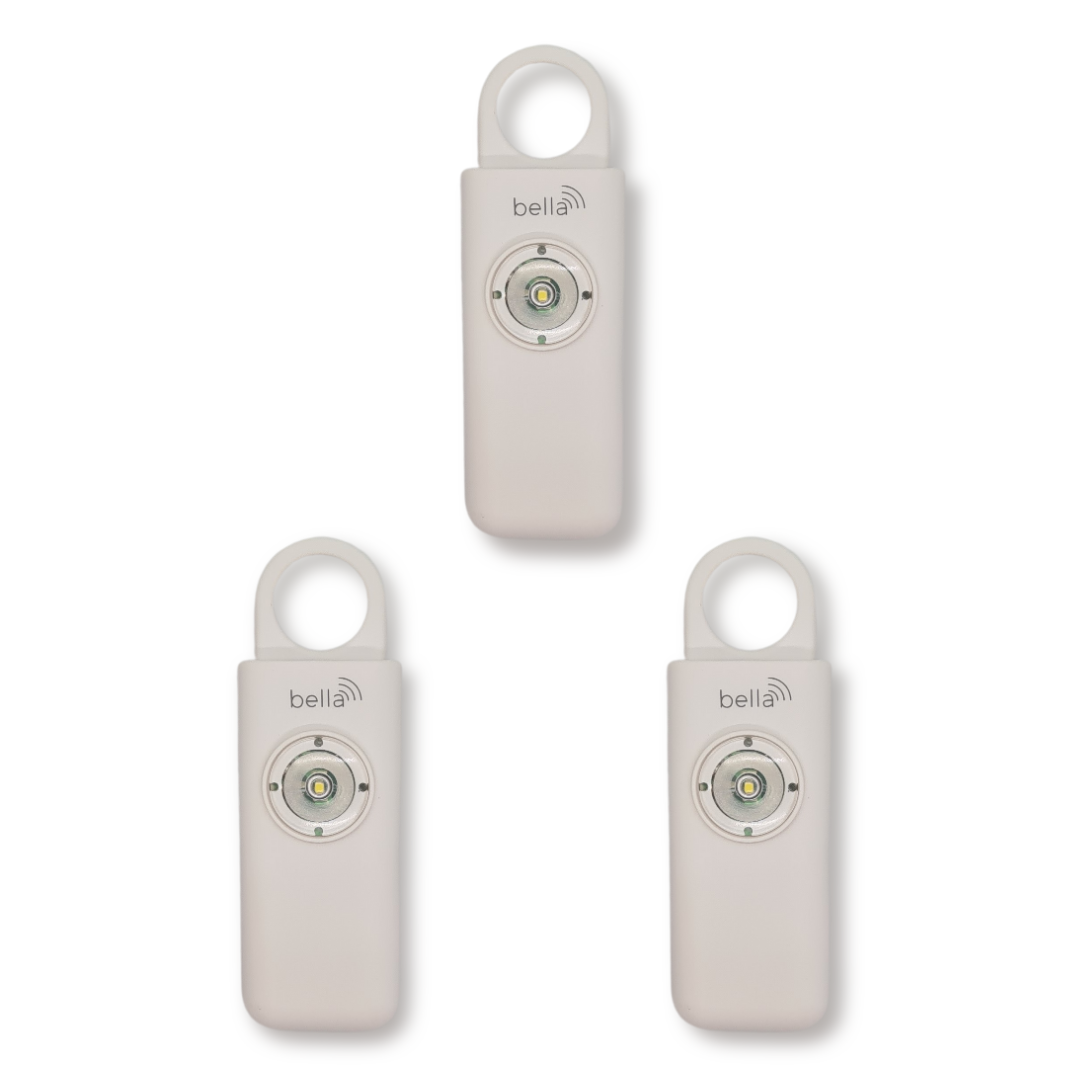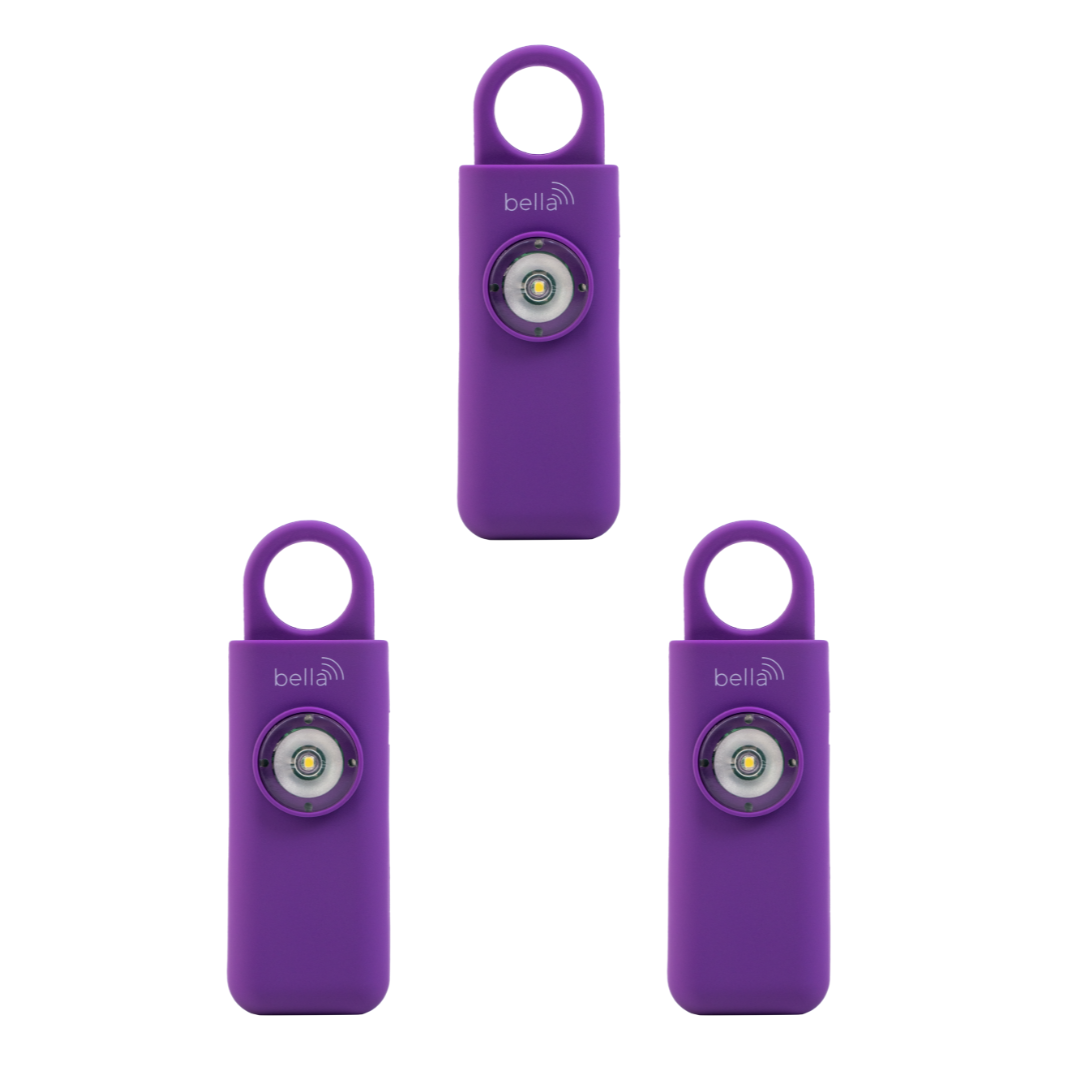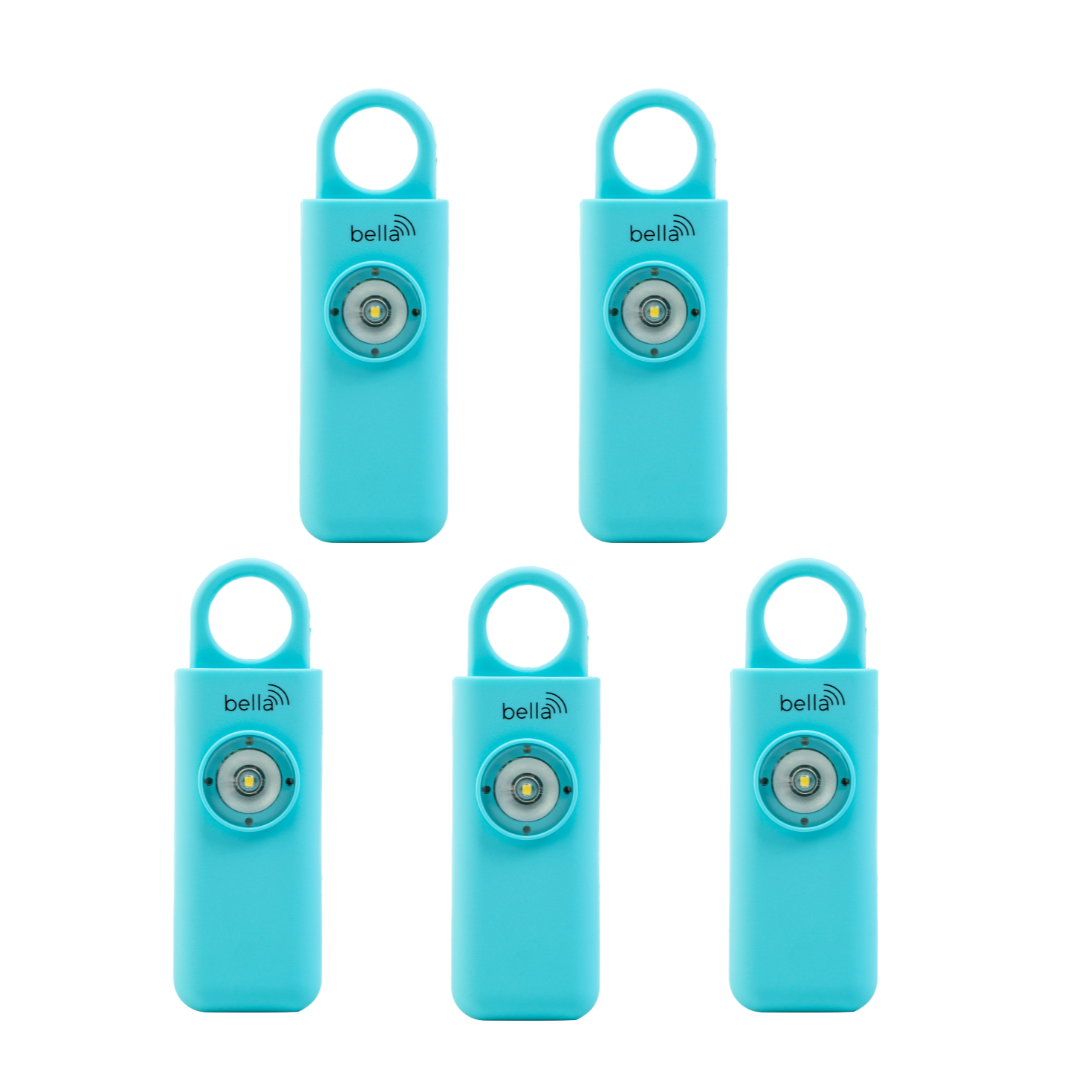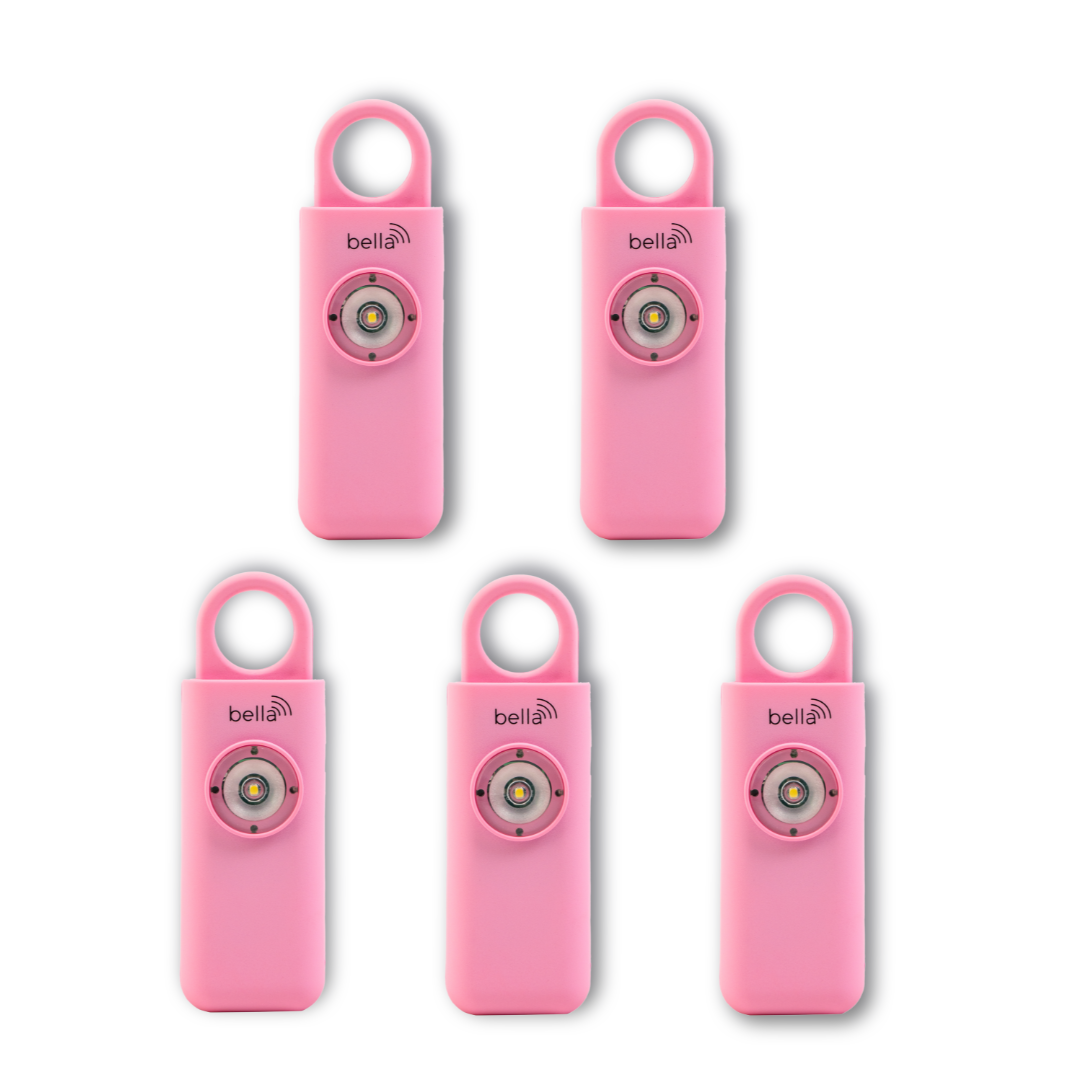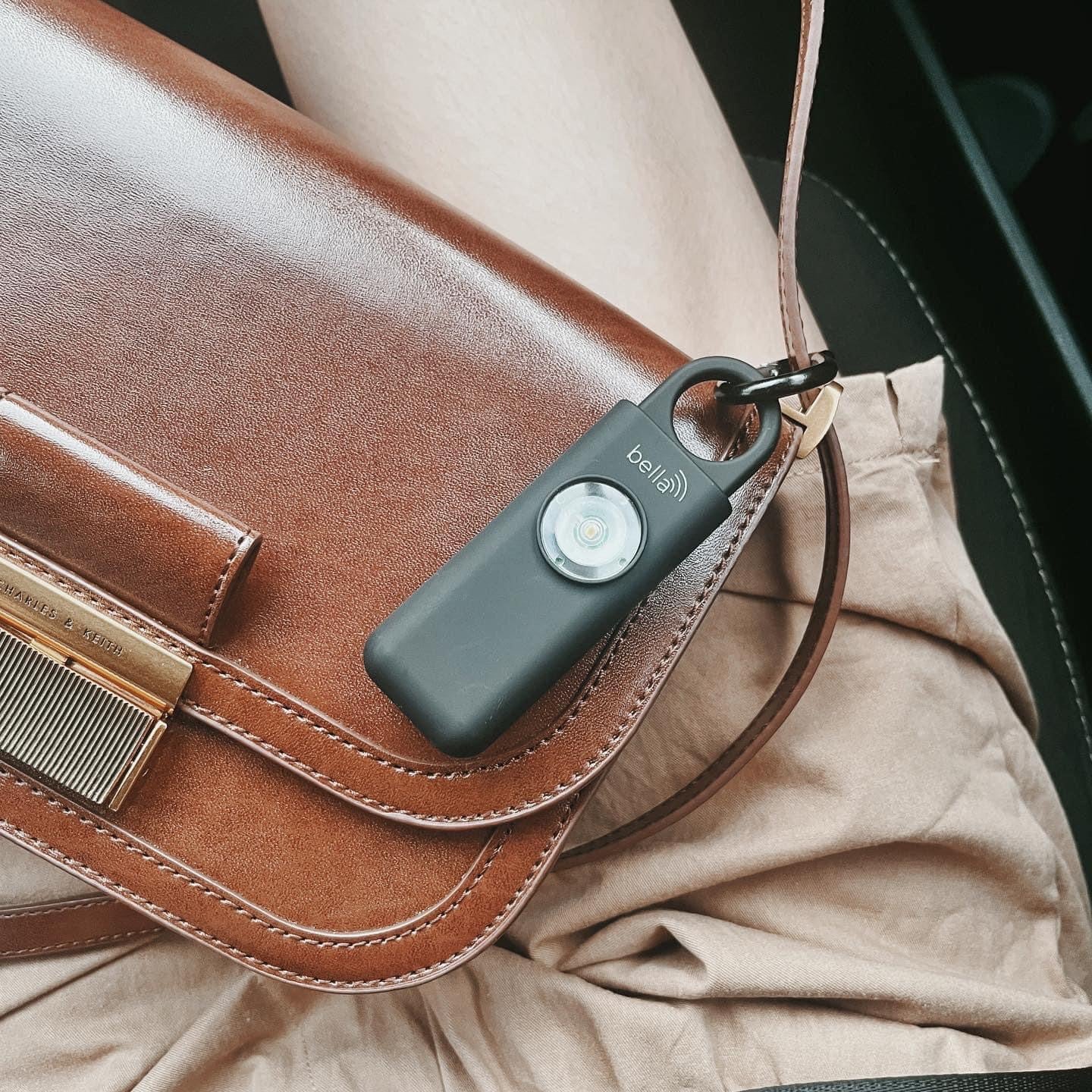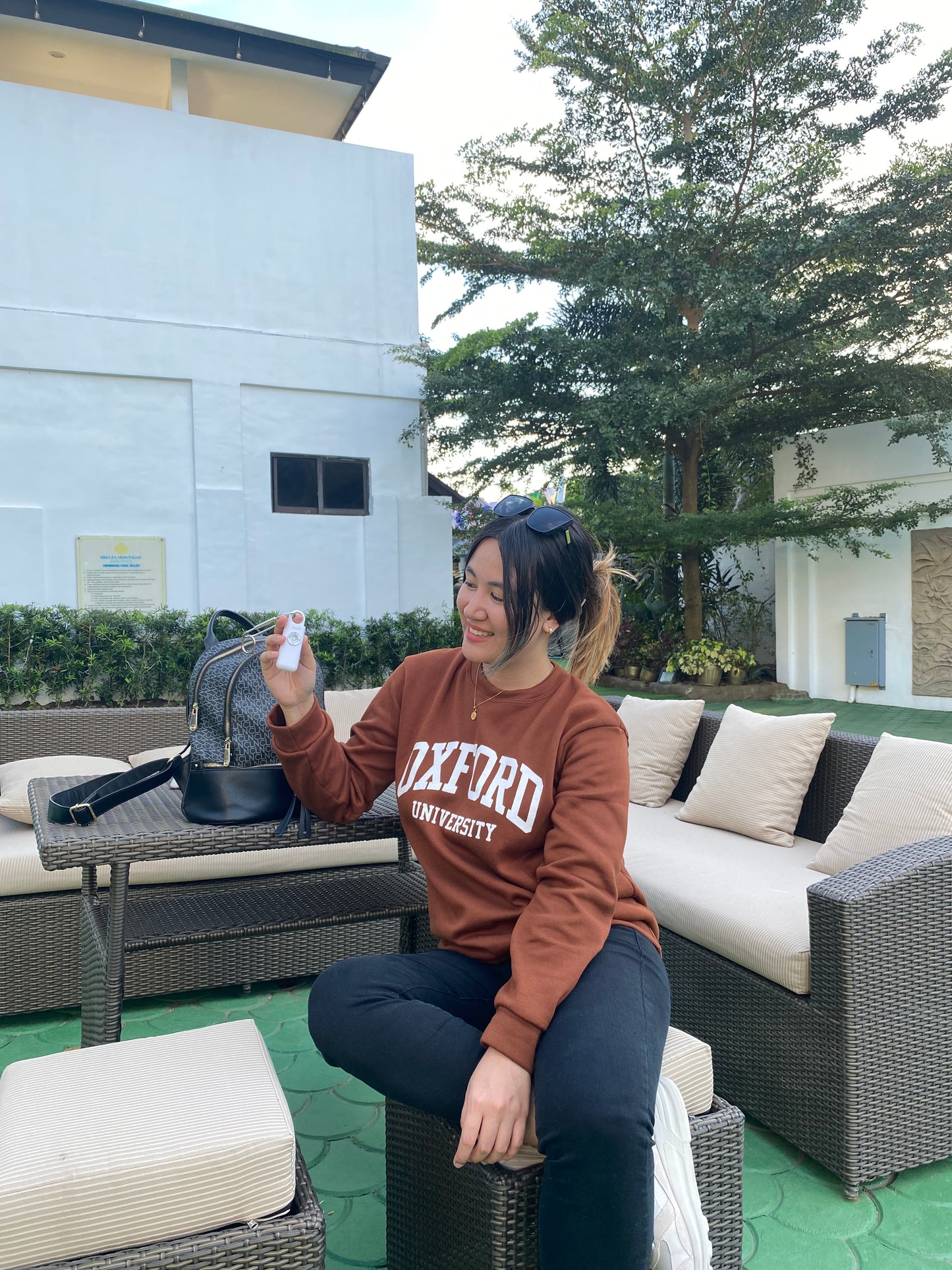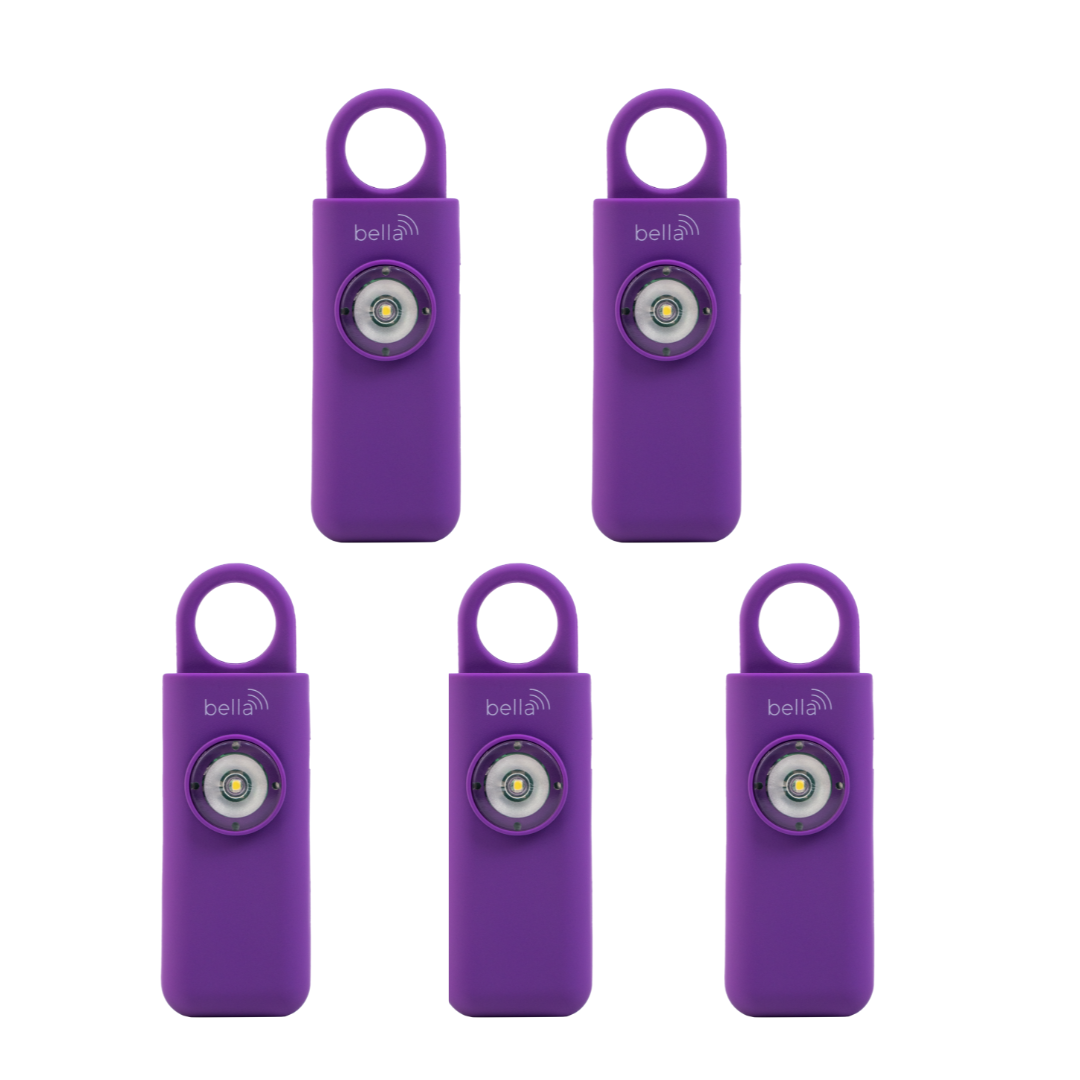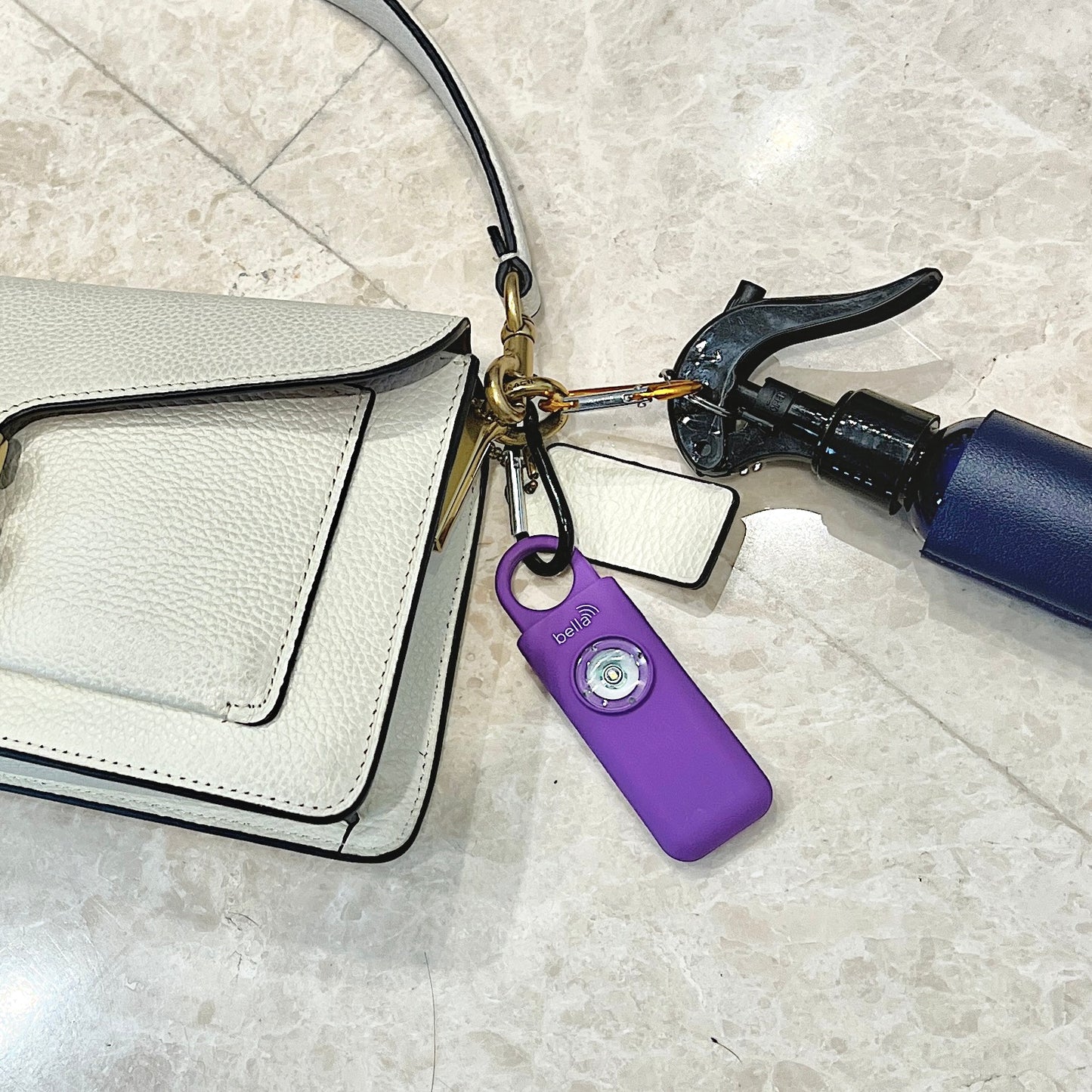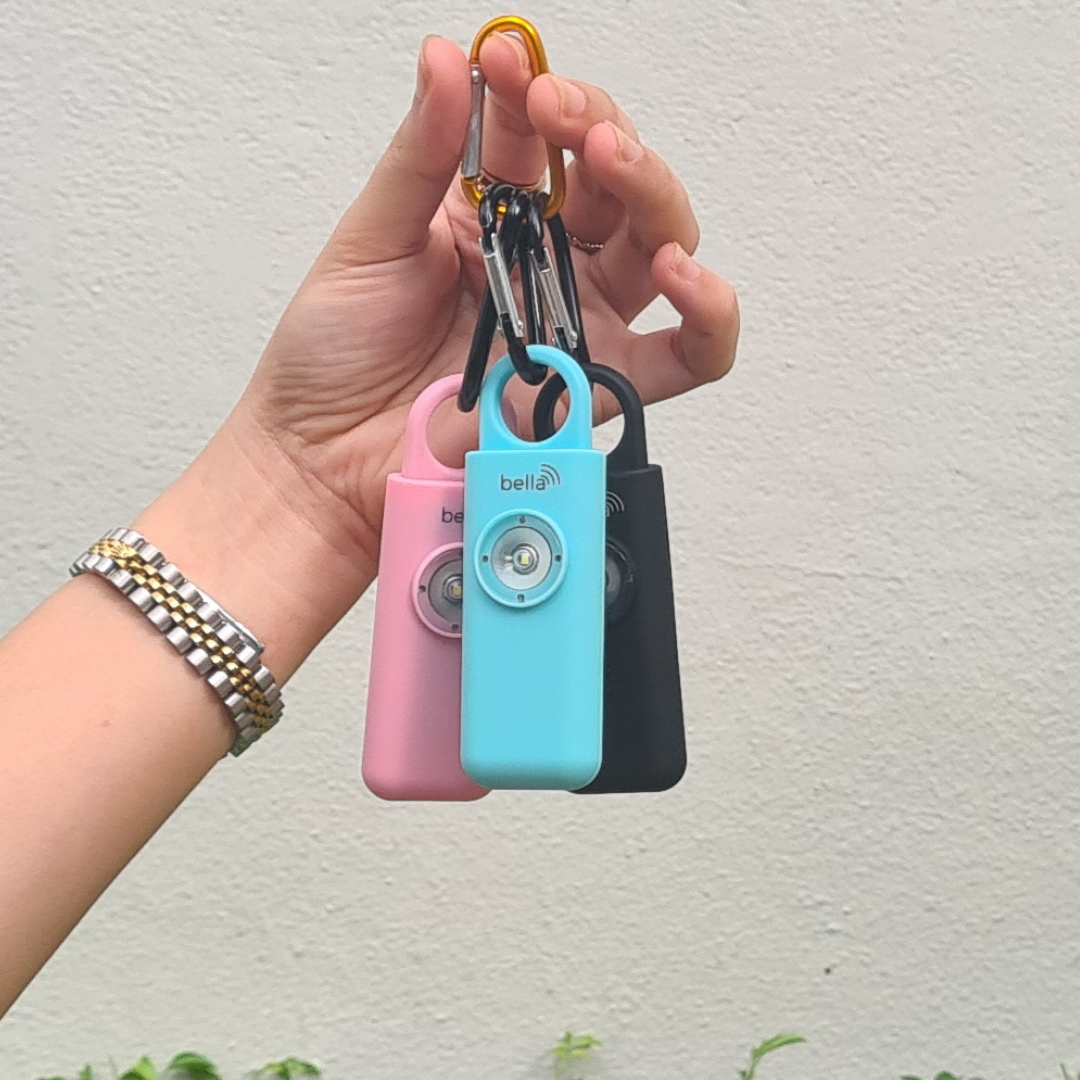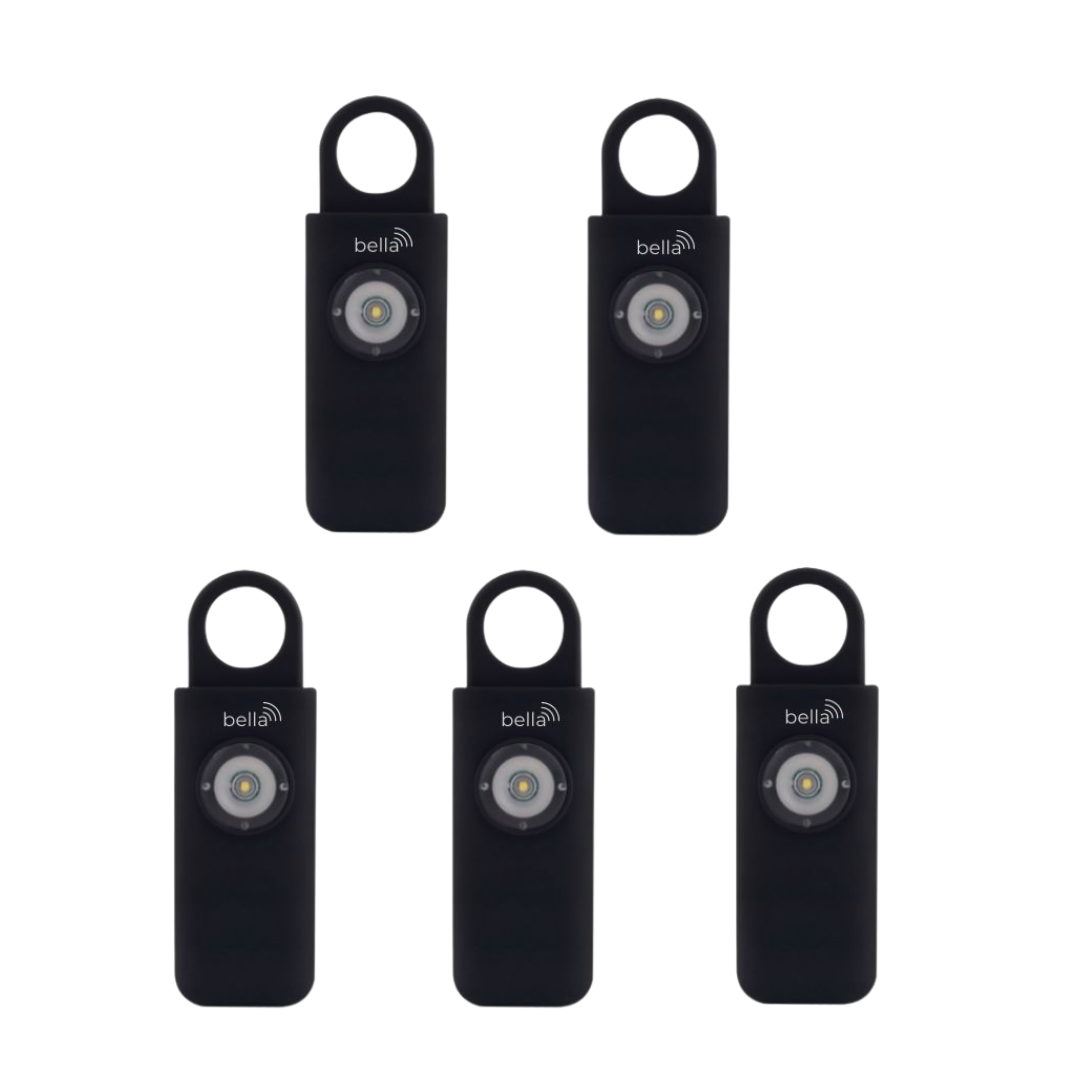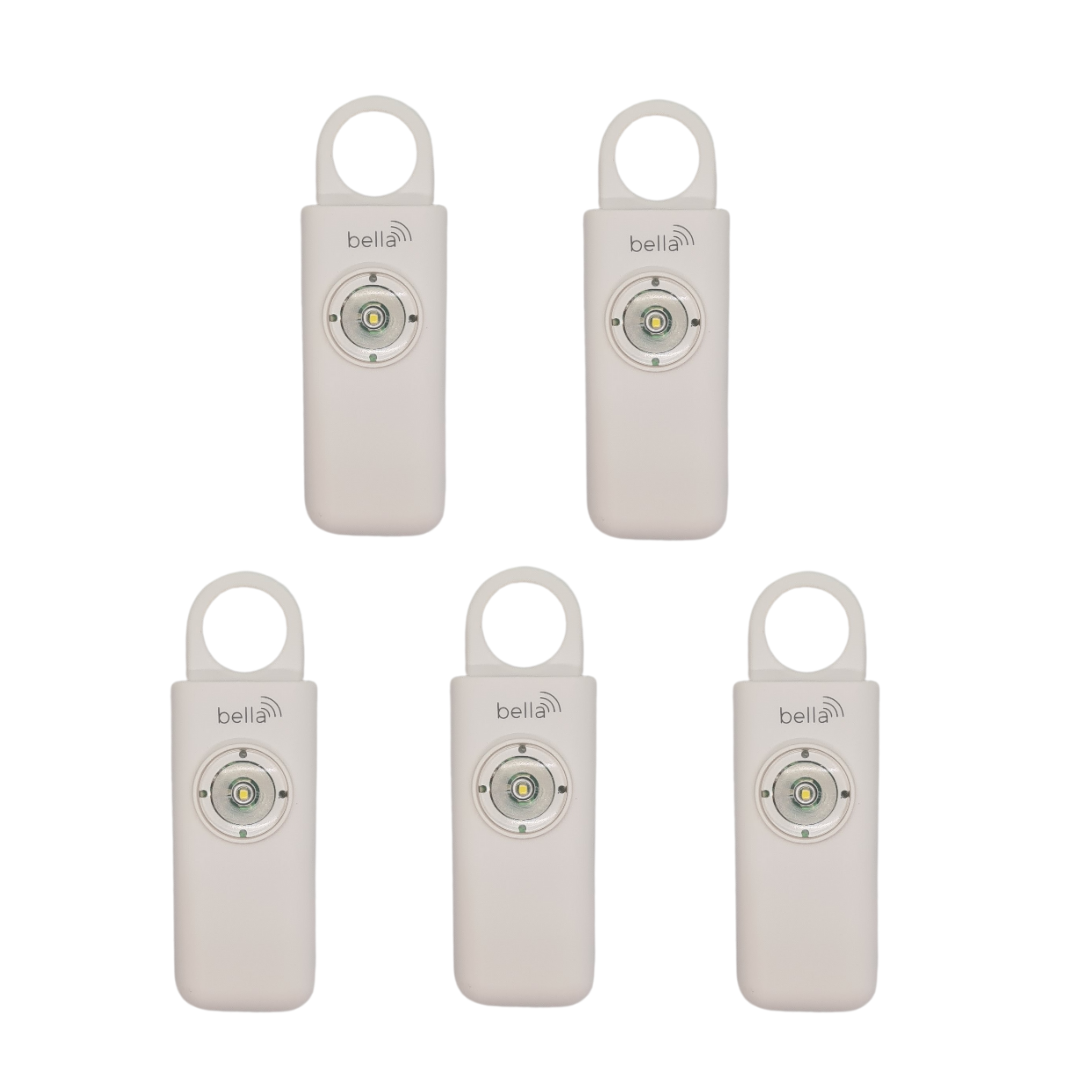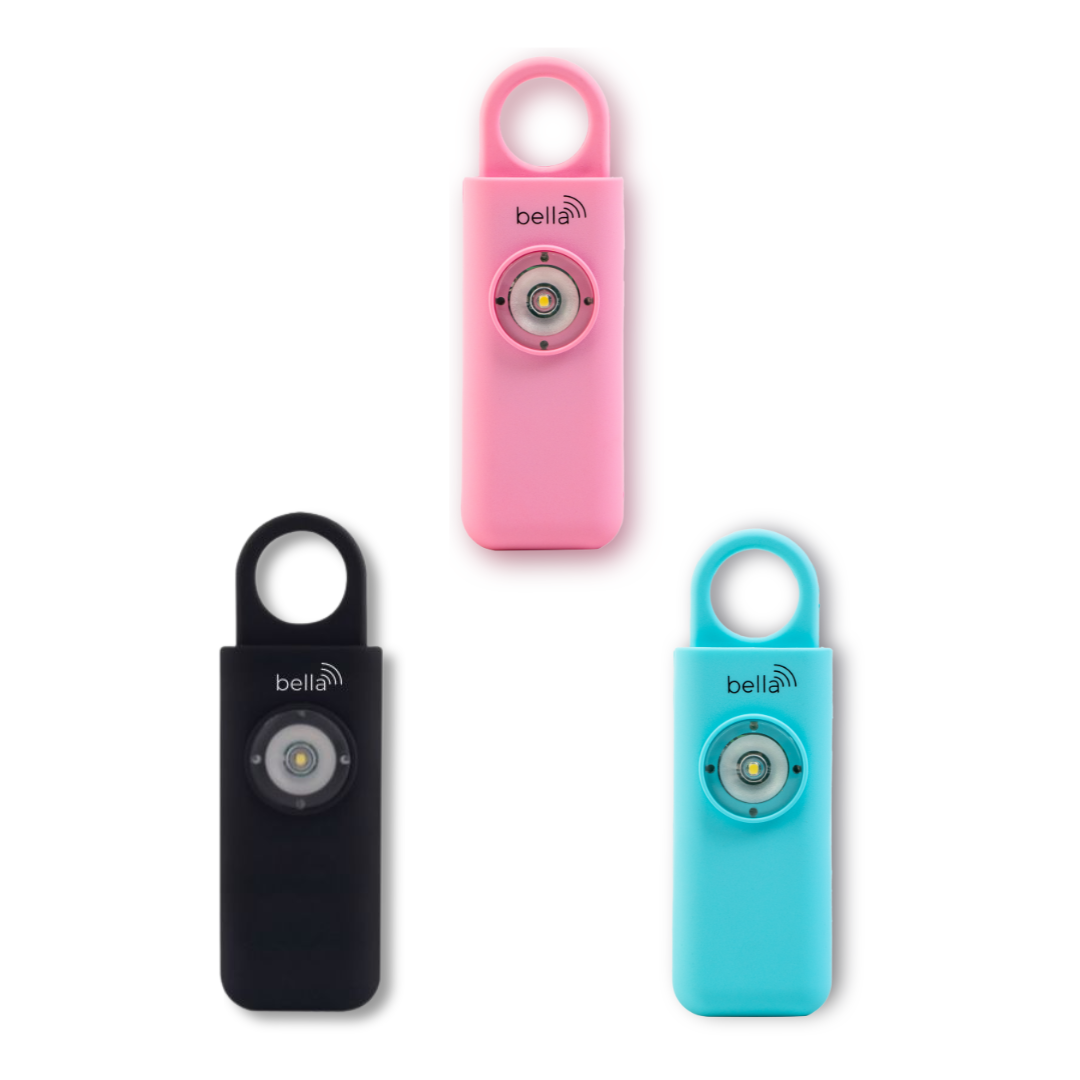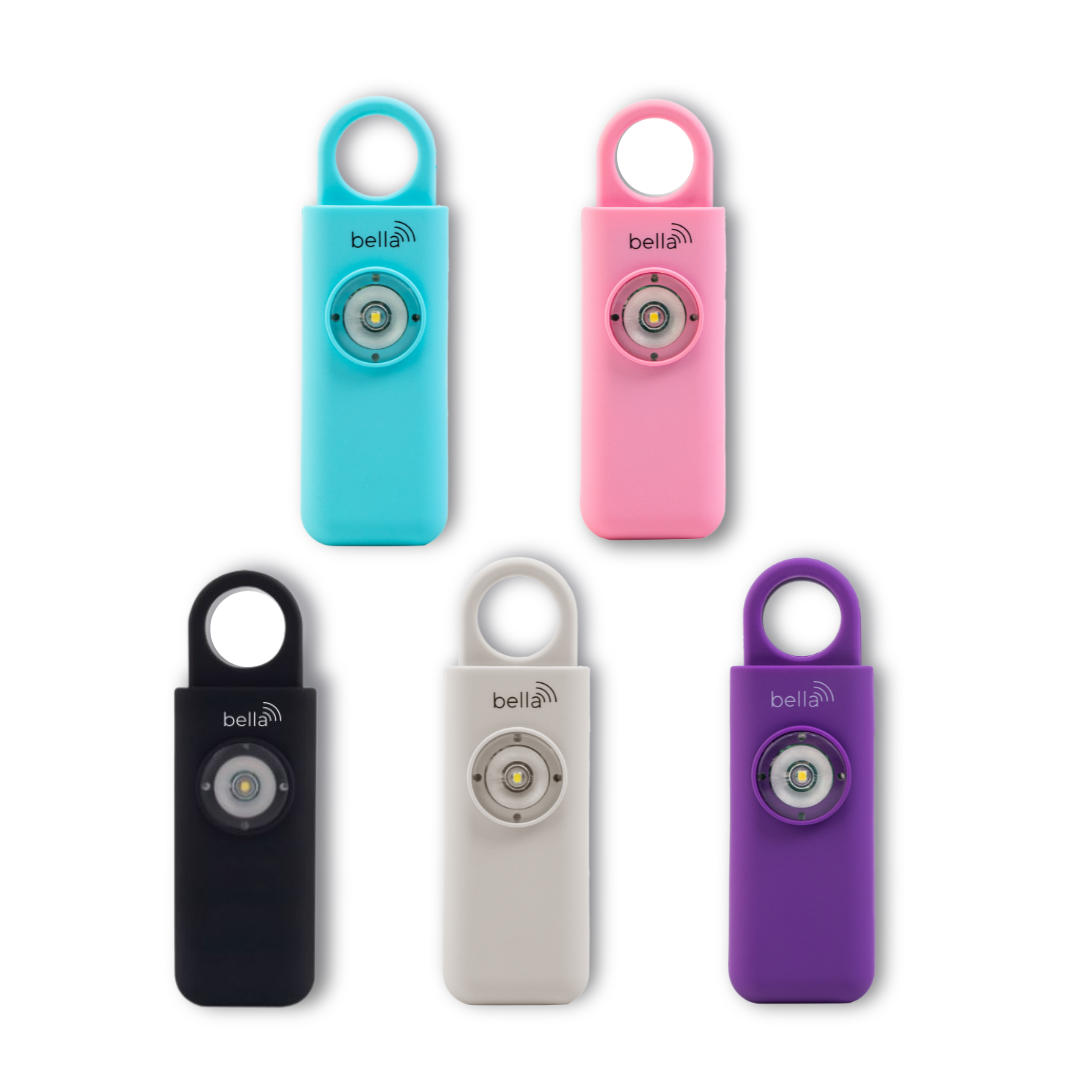 FAQs
What is a Personal Safety Alarm?

A personal safety alarm, also know as a rape alarm or personal safety device, is an electronic device that emits a loud noise and flashing strobe when activated.

They are used predominantly by women to use when they feel they are in an unsafe scenario - the alarm helps bring attention to the situation and wards off potential attackers. 

Bella have one of the loudest personal safety alarms in the Philippines and is trusted by over 12,000+ women!
Who uses a Personal Safety Alarm

Anyone can use a personal safety device.

However, it's commonly used by women especially those who exercise, go out at night, walk the dog of to school/university.

It's especially popular to use in the Philippines as many women commute alone, and can feel particualry vlunerable at night during night shifts.
How do you use a Personal Safety Alarm?
Why buy a Personal Safety Alarm?

Bella is the most popular safety alarm in the Philippines for women and widely regarded as the best personal safety alarm available in the Philippines.

It has a 130dB siren and 200 lumen flashing strobe - giving you an incredible loud and noticeable device.

The clip attachment is very strong but also fashionable, giving you comfort to attach it to your handbag, belt or coat.
Here's why more Filipinas feel safe and secured with Bella Alarms...
| | Other Self-Defense Products | |
| --- | --- | --- |
| Simple, straightforward, and easy to use. | | |
| Super loud and will attract attention for sure. | | |
| Designed to scare off the attacker real fast. | | |
| No restrictions. You can bring it everywhere. | | |
| Lightweight, stylish, and easy to carry. | | |
| 130db alarm and bright flashing strobe light. | | |
| Made for all ages. | | |
As featured in...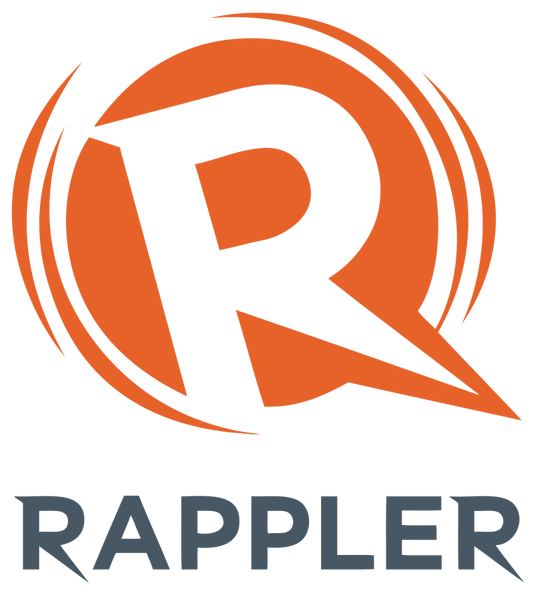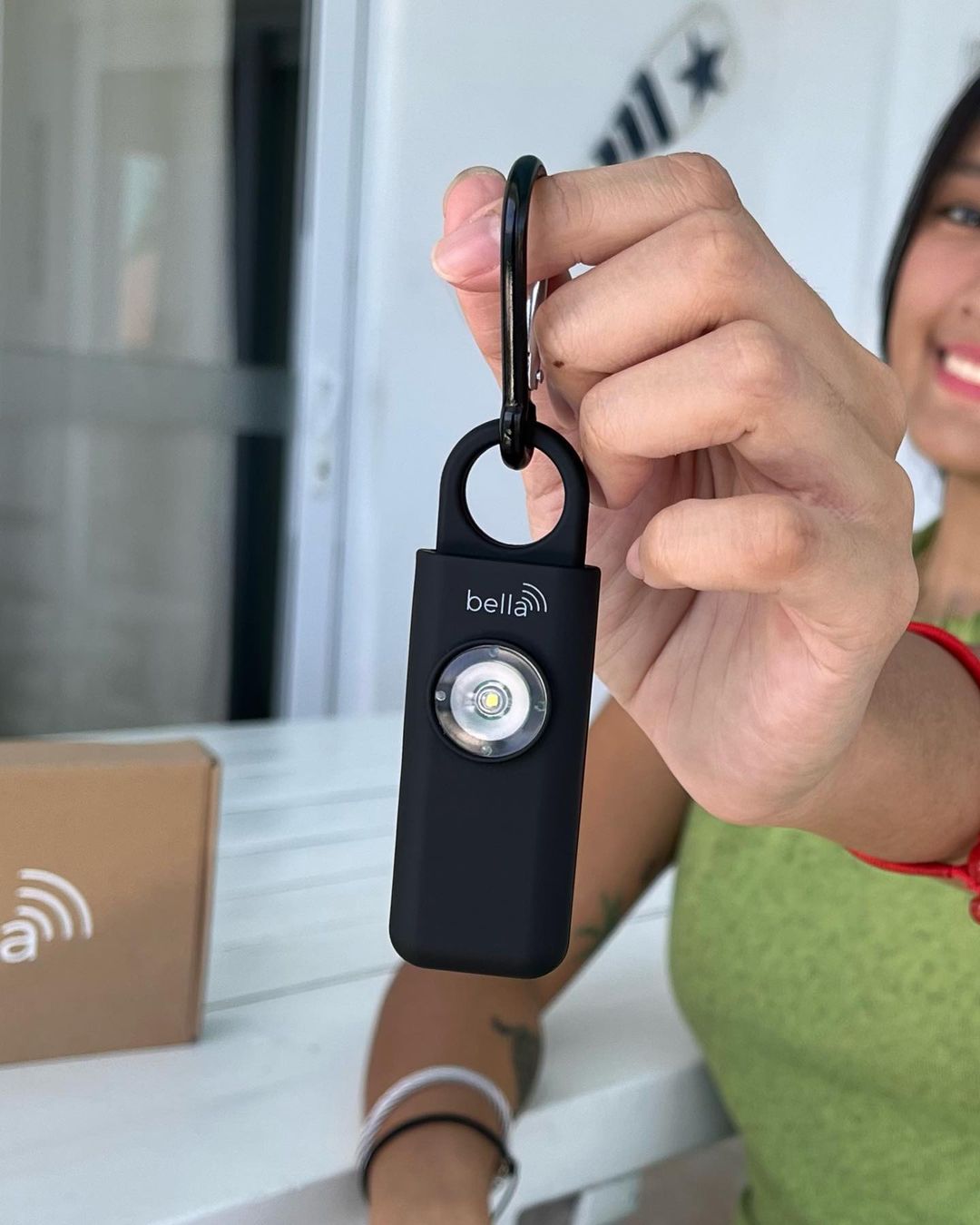 By Filipinas, For Filipinas.
You deserve to live in peace.
You deserve to live your best life.
Supporting Communities
We donate a % of net profits to organisations who support women & children who have who have suffered from abuse. We believe everyone has the right to feel safe.
Why Now?
- Relief Web

1 in 4 Filipinas suffer physical or sexual assault in their lifetime.

- Institute of War & Peace

At least one woman or child was abused every ten minutes in the country in 2020.
Be heard. Be seen. Be safe.